May Conversation & Coffee
Topic - Giving Black: Cincinnati
May 15th, 2019, 7:30 am - 9:00 am
Cincinnati Playhouse in the Park Directions
Register by May 14th, 2019
FREE
TOPIC: Giving Black: Cincinnati
Greater Cincinnati Foundation (GCF), in collaboration with New England Blacks in Philanthropy (NEBiP), has released the Giving Black: Cincinnati research report. The study explores the role of philanthropy in the Greater Cincinnati black community, highlighting the opportunities and perspectives of black donors. It also provides recommendations to more purposefully connect with their significant giving.
The study, conducted by NEBiP, engaged nearly 400 respondents living in the Greater Cincinnati area who self-selected into the survey panel by racially identifying as being of African descent. The methodology included a survey, interviews and focus groups.
More information: https://www.gcfdn.org/Investing-in-Our-Community/Giving-Black
SPEAKERS: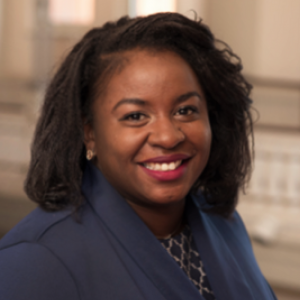 Lauren Jones, Engagement Officer, Greater Cincinnati Foundation
Lauren Jones is an dynamic engagement professional with success in campaign management, relationship-building, and capacity building. She is currently the Engagement Officer for the Women's Fund of the Greater Cincinnati Foundation.
 The Women's Fund of the Greater Cincinnati Foundation leads our community in ensuring the economic self-sufficiency of women in our region and igniting a shared desire to improve it.
Prior to her position at the Women's Fund, Lauren held leadership positions with Public Allies Cincinnati, YWCA of Greater Cincinnati, United Way of Greater Cincinnati, and Organizing for America – the campaign to re-elect President Barack Obama.
In addition to her day job, Lauren is a fierce advocate for women's reproductive rights serving as a member on the board of directors for Planned Parenthood Southwest Ohio Region. She is a Kennedy Heights resident who has been living in Cincinnati for seven years.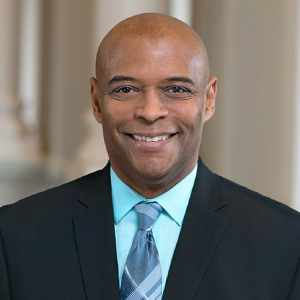 Robert Killins, Jr., Director, Special Initiatives, Greater Cincinnati Foundation
Robert is Director of Special Initiatives at the Greater Cincinnati Foundation (GCF) where he works to attract and steward donors for the foundation.  He also supports GCF's Private Foundation work and manages GCF's Impact Investment program.  He has 20 years of foundation experience that includes corporate, private, and community foundations.  He joined GCF in January 2010 after a 24 year career at P&G.
Robert has significant non-profit experience as a volunteer, founder, board member and board chair.  He served on the Sisters of Charity Ministry Foundation (SCMF) Board for nine years.  He previously served on The Leadership Council of the Women's Fund of GCF.  Currently he is on the Seven Hills Neighborhood Houses, Inc. Board.  Robert is the Financial Secretary of the West End Community Council.  He is a past-president of the Cheers Toastmasters Club of Cincinnati, a downtown Toastmasters club.  Robert is a graduate of Leadership Cincinnati – Class XXIII.  Robert has a passion for community and economic development and revitalization.  He holds an Economic Development Finance Professional Certification from the National Development Council (NDC).
Robert is a graduate of Grambling State University (Louisiana) with a B. A. in French.  While attending Grambling, he twice studied in France and is fluent in French.  Robert also completed an MBA from Xavier University, Cincinnati, Ohio in 2011.  He is a Louisiana native moving to Cincinnati, Ohio in 1985.
Robert is married to Elodie Davis-Killins a New Orleans native and alumna of Grambling State University.  Robert and Elodie have three children; Jasmine 28, Nia 21 and Robert III 19.
WHAT: Conversation & Coffee
WHEN: Wednesday, May 15, 2019
TIME:
7:30 – 8:00 a.m. – Networking with the Speaker
8:00 – 9:00 a.m. – Program
WHERE: Cincinnati Playhouse in the Park, 962 Mt. Adams Cir., Cincinnati, Ohio 45202
WHO: GCPGC members and guests
Cost:  Free for all attendees, thanks to our sponsor, The Fifth Third Foundation. 
Bring a colleague or board member to learn what the GCPGC is about…
If you do not receive an email confirmation of RSVP, please call 513-554-3071 to confirm your RSVP and report that the automatic response mechanism did not work for your e-mail.
Members of the 2019 Conversation & Coffee Committee are Mindy Hammer of the Free Store Food Bank, Jeff Lydenberg of PG Calc and Conrad Theide of Cincinnati Public Radio. For more information on upcoming Conversations and Coffee programs, please visit the Greater Cincinnati Planned Giving Council website at http://www.gcpgc.org.
MARK YOUR CALENDAR: Conversation and Coffee is hosted at the Playhouse in the Park and is always the 3rd Wednesday morning of each month.
Tickets are no longer available.