Knowledge @ Noon - March 10, 2021
Topic: The Social Work of Fundraising: Meaningful and Frank Conversations That Lead to Great Gifts
March 10th, 2021, 12:00 pm - 1:15 pm
Zoom Meeting
Register by March 9th, 2021
25 for Non-Members --- Members are FREE!
Topic: The Social Work of Fundraising: Meaningful and Frank Conversations That Lead to Great Gifts
How do you prioritize your planned gift prospects and help them make gift plans that are best for them and for your institution? In this webinar, Sherrie Beal will draw from her 25 years in fundraising to share a combination of case studies and practical tips to help: 1) prioritize your planned giving prospects; 2) know how to get at your donor's motivations for giving; 3) avoid jumping to a gift vehicle without understanding the donor's circumstances; 4) ascertain capacity and competency and know how to turn down a gift; 5) change the paradigm of our work from "grim reaper" to "social worker" by helping your donors have a plan in place–for themselves and those they love.
Presenter: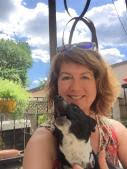 Sherrie Beal
Gift Planning Officer & Regional Gift Specialist
The Nature Conservancy
Sherrie Beal has 25 years of experience as a successful fundraiser — grant-writer, major gifts fundraiser and, for the past 12 years, planned giving specialist. Sherrie was a development/communications director at the Minnesota Land Trust prior to coming to The Nature Conservancy in 2000 and is a part of a national team that raises millions of dollars annually through planned gifts, from simple bequests to more complex life income gifts. Some of her greatest training for her profession has been working as a nurse's assistant and caring for her own elders, including her late parents, and serving as their personal representative and executor.
She has an MBA in nonprofit management from the University of St. Thomas, St. Paul, MN and an English major from Concordia College, Moorhead, MN. She lives in Minneapolis with her husband, son, four rescue animals, and in her spare time volunteers with a horse rescue organization and manages rental properties.
ZOOM MEETING:
Login instructions will be emailed to registrants the day prior to the event.*
*If you have registered and do not receive the link the day before the event, please contact our administrator at ADMIN@GCPGC.ORG or by phone at 513-554-3071.
Time:
12:00pm – 1:15pm    
Cost: 
Members – Free
Non Members – $25 – Click Here To Pay
Questions:
Ask Event Chair, Kathann Koehler at koehler@xavier.edu