Knowledge @ Noon - May 12, 2021
Topic: Bequest Marketing Everyone Should Do
May 12th, 2021, 12:00 pm - 1:15 pm
Zoom Meeting
Register by May 11th, 2021
25 for Non-Members --- Members are FREE!
Topic: Bequest Marketing Everyone Should Do
Bequests represent the bulk of planned gift dollars raised by most charities. This is true despite minimal marketing of bequests by many of these same charities. With close to $25 trillion in estate transfers estimated to occur over the next 40 years*, imagine how much more your charity can attract in bequest gifts by consistently marketing them to your charity's donors.
In this webinar, Andrew Palmer will review simple bequest marketing activities that are available to every charity. They may be simple, but applied consistently over time, they also are remarkably effective in raising awareness of these gifts among your constituents. From there, interest and realized bequests will follow.
* Shervish & Havens, A Golden Age of Philanthropy Still Beckons: National Wealth Transfer and Potential for Philanthropy Technical Report (released May 28, 2014)
Presenter: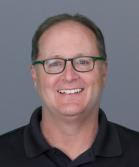 Andrew Palmer
Director of Marketing Services
PG Calc
In 2013 Andrew Palmer came to PG Calc to launch Marketing Services, and to apply his "for-profit" marketing successes to the non-profit world. Andrew's experience is diverse and his knowledge of today's online media marketplace, including email and direct mail campaigns, is one of a kind. He focused his attention before PG Calc to build businesses via digital media, which included presenting marketing strategies at the C-suite level.
Andrew is an in-demand speaker on digital media, content & search marketing, as well as all planned giving marketing topics.
A member of the State Bar of California, Andrew is a graduate of the University of the Pacific, McGeorge School of Law, Sacramento, California, with a J.D. and LL.M.
ZOOM MEETING:
Login instructions will be emailed to registrants the day prior to the event.*
*If you have registered and do not receive the link the day before the event, please contact our administrator at ADMIN@GCPGC.ORG or by phone at 513-554-3071.
Time:
12:00pm – 1:15pm    
Cost: 
Members – Free
Non Members – $25 – Click Here To Pay
Questions:
Ask Event Chair, Kathann Koehler at koehler@xavier.edu