Knowledge @ Noon - Wednesday, February 1, 2023
Topic: Marketing Testamentary Transfers
February 1st, 2023, 12:00 pm - 1:15 pm
Register by January 31st, 2023
$25 for Non-Members --- Members are FREE!
Topic:  Marketing Testamentary Transfers
Many of your institution's loyal supporters truly have it in their heart to help your cause through a planned gift. Our job as marketers is to encourage them to take the next step: to go from just thinking about it to inquiring for more information, or to go from having done it to sharing the details with you. In this webinar, two experienced gift planners, Sam Samuels of Smith College and Carmen Tordiglione of Tufts University, will discuss the tools at your disposal to get as many of your prospects as possible to take the next step. From direct mail to webinars, Sam and Carmen will discuss 10 techniques they have used – some tried and true, some new – to encourage support of their respective institutions through a gift made by bequest or other estate gift. Newcomers to gift planning will come away with a grounding in the basics of marketing, while veterans will pick up some innovative pointers that work.
Presenters: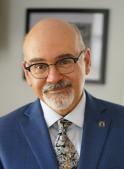 Sam Samuels
Director of Gift Planning
Smith College
Sam Samuels is Director of Gift Planning at Smith College. He's served at Smith for over 15 years. Previously, he served as a major gift officer for Smith, director of development for Antioch New England Graduate School, and as a writer/editor in university relations at The University of Iowa. He served as a board member and president of the Planned Giving Group of New England. He received his undergrad degree in English from Harvard and his MFA in theater from NYU Tisch School of the Arts, and has completed coursework in the masters program in nonfiction writing at The University of Iowa.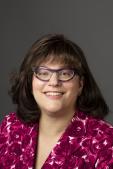 Carmen Tordiglione
Director, Gift Planning
Tufts University
Carmen Tordiglione joined the Tufts University Gift Planning Office in March 2019 and oversees the overall undergraduate gift planning efforts at Tufts. She works primarily with individuals interested in supporting Tufts University School of Arts and Sciences and collaborates with Major Gift Officers to solicit and accept planned gifts and gifts of complex assets. She also manages gift planning marketing university wide. Carmen previously worked in gift planning at Harvard Business School, Boston College, and Massachusetts General Hospital. She earned her bachelor's degree from Georgetown University.
IN-PERSON LOCATION:
Girl Scouts of Western Ohio
4930 Cornell Road
Cincinnati, OH  45242
ZOOM MEETING OPTION:
Login instructions will be emailed to registrants the day prior to the event.*
*If you have registered and do not receive the link the day before the event, please contact our administrator at ADMIN@GCPGC.ORG or by phone at 513-554-3071.
Time:
12:00pm – 1:15pm    
Cost: 
Members – Free
Non Members – $25
Questions:
Ask Event Co-Chairs:
Kathann Koehler at koehler@xavier.edu
Carol Serrone  at carolserrone@gswo.org