Knowledge @ Noon - February 9, 2022
Topic: A Case Study in Focused Donor Advised Fun Fundraising
February 9th, 2022, 12:00 pm - 1:15 pm
Zoom Meeting
Register by February 8th, 2022
$25 for Non-Members --- Members are FREE!
Topic:  A Case Study in Focused Donor Advised Fund Fundraising
In 2019, Fred Hutchinson Cancer Research Center started the internal conversation on how it could increase the amount of Donor Advised Fund gifts received each year. From creating a task force that included members from every team in its Philanthropy department, to examining all aspects of how Donor Advised Funds were handled, to creating better plans for marketing and recording these gifts, Fred Hutch changed its thought process around Donor Advised Funds. Learn from the person who led this project, Renee Kurdzos, Fred Hutch's Executive Director, Planned Giving, what has worked for Fred Hutch and how Donor Advised Funds went from afterthought to rallying cry for its fundraising team.
Presenter: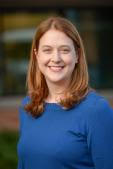 Renee Kurdzos
Executive Director, Planned Giving
Fred Hutchinson Cancer Research Center
Prior to Fred Hutch, Renee served as the Gift Planning Officer for Washington and Hawaii at American Red Cross, Development & Planned Giving Officer at University of Puget Sound and as the Director of Major Gifts & Planned Giving at the Seattle Repertory Theatre. Renee is a Board Member of the American Council on Gift Annuities and is the Co-Chair of the Planned Giving Advisory Group for the National Association of Cancer Center Development Officers. She is a Past President of the Washington Planned Giving. Renee has a Masters of Science in Taxation and a Certificate in Estate Planning from Golden Gate University, and has achieved the designation of Certified Gift Planning Specialist through the Institute for Philanthropic Studies at California State University Long Beach. Renee lives in Seattle with her husband Kevan, daughters Zoe and Margaret, and dogs Abbey and Jack.
Stacy teaches Planned Giving at New York University's Heyman School for Philanthropy and Fundraising, and speaks on various aspects of planned giving to local, regional, and national groups. She has also taught at the University of Arizona College of Law.  Stacy serves as a member of the Goucher College Hillel Board, and has also sat on the Board of Directors of Daughters of Israel Geriatric Center.
Stacy received her JD from the University of Arizona College of Law and her Bachelor's Degree from Bryn Mawr College. She also spent a graduate year at the Hebrew University of Jerusalem as a Raoul Wallenberg Scholar.
ZOOM MEETING:
Login instructions will be emailed to registrants the day prior to the event.*
*If you have registered and do not receive the link the day before the event, please contact our administrator at ADMIN@GCPGC.ORG or by phone at 513-554-3071.
Time:
12:00pm – 1:15pm    
Cost: 
Members – Free
Non Members – $25 – Click Here To Pay
Questions:
Ask Event Chair, Kathann Koehler at koehler@xavier.edu