September Conversation & Coffee
Topic: Reclaim Your Workspace: Conquer Your Office Clutter
September 18th, 2019, 7:30 am - 9:00 am
Fifth Third Madisonville Center Operations Center Directions
Register by September 17th, 2019
FREE
TOPIC: Reclaim Your Workspace: Conquer Your Office Clutter
Even for the most motivated employees, working in a disorganized workspace can prove to be a detriment to morale and productivity. Whether you're working from home or in a corporate setting, having an organized office is key to creating efficiency throughout your workday.
Program outcomes from Reclaim Your Workspace include:
Create and maintain your workspace in a manner that promotes efficiency and enhanced profitability.
Develop well-defined organizational business strategies that create a growth-focused environment.
Reduce unnecessary clutter and create more productive workdays with Lori's desktop rules.
Learn five critical thinking questions that simplify workspace organization.
Through Lori's practical tips, you will learn how to create a well-organized workspace that drives better communication, increased productivity and higher employee morale.
SPEAKER: Lori Firsdon, Owner, Forte Organizers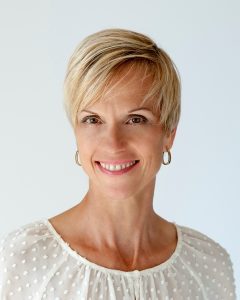 Lori Firsdon, owner of Forte Organizers, has been organizing professionally since 2006. She works with individuals and families in their homes as well as business people in their offices. She is a sought-after public speaker on personal and business organization skills.
Lori is a regular Dayton Daily News columnist and has been featured on national television shows focused on organizing, including on A&E Television's popular Hoarders. Besides being an entrepreneur, she is the mother of five children, which gives her valuable insight on what organizational challenges most people face in trying to balance home and work life.
She shares her practical solutions, which can be immediately implemented and motivates listeners to  think differently about their 'stuff' and encourages them to reclaim the time they have lost to being disorganized.
Allow Lori to help you to stop feeling so overwhelmed and start living a more joyful, fulfilling life.
WHAT: Conversation & Coffee
WHEN: Wednesday, September 18, 2019
TIME:
7:30 – 8:00 a.m. – Networking with the Speaker
8:00 – 9:00 a.m. – Program 
NEW LOCATION!
Fifth Third Madisonville Center Operations Center
5050 Kingsley Dr.
Cincinnati, OH 45227
Directions
WHO: GCPGC members and guests
Cost:  Free for all attendees, thanks to our sponsor, The Fifth Third Foundation. 
Bring a colleague or board member to learn what the GCPGC is about…
If you do not receive an email confirmation of RSVP, please call 513-554-3071 to confirm your RSVP and report that the automatic response mechanism did not work for your e-mail.
Members of the 2019 Conversation & Coffee Committee are Mindy Hammer of the Free Store Food Bank, Jeff Lydenberg of PG Calc and Conrad Theide of Cincinnati Public Radio. For more information on upcoming Conversations and Coffee programs, please visit the Greater Cincinnati Planned Giving Council website at http://www.gcpgc.org.
MARK YOUR CALENDAR: Conversation and Coffee is hosted at the Fifth Third Madisonville Operations Center and is always the 3rd Wednesday morning of each month.