May Conversation & Coffee
Topic: TBA
May 19th, 2021, 1:00 pm - 2:00 pm
Zoom Meeting
Register by May 18th, 2021
FREE
TOPIC: TBA
Speaker: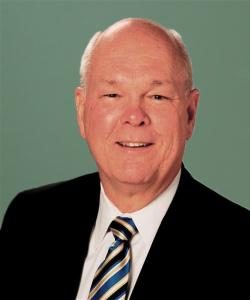 Craig Wruck
Senior Advisor, Consulting
PG Calc
Craig Wruck's experience in charitable giving spans more than 40 years in leadership positions in both nonprofit and for-profit organizations. He most recently served as Vice President for University Advancement at Humboldt State University. He has also served as Vice President for Advancement at Minnesota State University, Senior Vice President of Development and Alumni Relations at Hazelden Foundation, as well as Director of Gift Planning for the University of Minnesota, and Vice President of Development for The Saint Paul Community Foundation. In addition, he has worked for U.S. Trust Company, US Bank, and Kaspick & Company. Craig is thrilled to be helping PG Calc with his writing and consulting expertise.
Craig received the David M. Donaldson Distinguished Service Award from PGGNE in 1999. He is past president of the National Committee on Planned Giving (now the National Association of Charitable Gift Planners) and has served as a member of its board of directors and as chair of its government relations committee. Craig is the author of Planned Giving in a Nutshell, a practical guide to planned giving for development generalists. He earned his MBA from the University of St. Thomas and his bachelor's degree in journalism from the University of Utah.
WHAT: Conversation & Coffee
WHEN: Wednesday, May 19, 2021
TIME:  1:00 – 2:00 p.m.  (ET) – Program 
LOCATION:  Zoom Meeting
WHO: GCPGC members and guests
Cost:  Free for all attendees, thanks to our sponsor, The Fifth Third Foundation. 
Bring a colleague or board member to learn what the GCPGC is about…
If you do not receive an email confirmation of RSVP, please call 513-554-3071 to confirm your RSVP and report that the automatic response mechanism did not work for your e-mail.
Members of the 2021 Conversation & Coffee Committee are Amy Cheney of Crayons to Computers, Mindy Hammer of the Free Store Food Bank, Jeff Lydenberg of PG Calc and Conrad Theide of Cincinnati Public Radio. For more information on upcoming Conversations and Coffee programs, please visit the Greater Cincinnati Planned Giving Council website at http://www.gcpgc.org.
MARK YOUR CALENDAR: Conversation and Coffee is hosted, typically, the 3rd Wednesday of each month.