May Conversation & Coffee
Topic: Planned Giving - The Bare Essentials
May 19th, 2021, 1:00 pm - 2:00 pm
Zoom Meeting
Register by May 18th, 2021
FREE
TOPIC: Planned Giving: The Bare Essentials
This will be an intensive introduction to the nuts and bolts of planned giving. We'll start with a
few tax essentials and examples of charitable gifts of assets, then delve into IRA contributions,
and finally present a very brief overview of planned gift vehicles. Our emphasis will be on
concepts and developing a conversational understanding so that you can speak with confidence
to donors and prospects.
If you are new to planned giving, need a refresher, or are a fundraising generalist, you should
attend this session. You will get an excellent overview of gift planning and the tools you need to
make the most of it.
Speaker: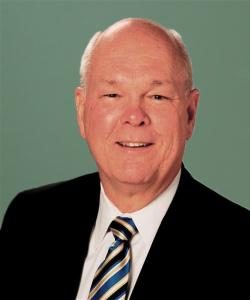 Craig Wruck
Senior Advisor, Consulting
PG Calc
Craig C. Wruck is a nationally recognized expert in the field of planned giving. A frequent
speaker and writer on planned giving topics, he is well known for his common sense approach to
planned giving. Craig has more than 40 years of planned giving experience in both non-profit
and for-profit settings. He is Senior Advisor for PG Calc. He holds an MBA from the
University of St. Thomas and a BS in journalism from the University of Utah.
WHAT: Conversation & Coffee
WHEN: Wednesday, May 19, 2021
TIME:  1:00 – 2:00 p.m.  (ET) – Program 
LOCATION:  Zoom Meeting
WHO: GCPGC members and guests
Cost:  Free for all attendees, thanks to our sponsor, The Fifth Third Foundation. 
Bring a colleague or board member to learn what the GCPGC is about…
If you do not receive an email confirmation of RSVP, please call 513-554-3071 to confirm your RSVP and report that the automatic response mechanism did not work for your e-mail.
Members of the 2021 Conversation & Coffee Committee are Amy Cheney of Crayons to Computers, Mindy Hammer of the Free Store Food Bank, Jeff Lydenberg of PG Calc and Conrad Theide of Cincinnati Public Radio. For more information on upcoming Conversations and Coffee programs, please visit the Greater Cincinnati Planned Giving Council website at http://www.gcpgc.org.
MARK YOUR CALENDAR: Conversation and Coffee is hosted, typically, the 3rd Wednesday of each month.