April Conversation & Coffee
Topic: The Case of Buster Mayberry
April 21st, 2021, 1:00 pm - 2:30 pm
Zoom Meeting
Register by April 20th, 2021
FREE
TOPIC: The Case of Buster Mayberry, featuring Jim Friedman
Starring/Facilitated by Barbara Yeager, CGP
Featuring Jim Friedman as Buster Mayberry (in his GCPGC stage debut)
Buster Mayberry is a long-time donor to High State University. A succession of fundraisers has treated him like a checkbook because he's always willing to help. But no one really understands why he's been loyal, or what might increase his giving. During this highly interactive program, you will meet Buster in person. Using clues from his donor file and family and financial history, you will attempt to uncover his passions and move his philanthropy to a new level. Buster is based on a real donor, and at the end of the meeting, we'll reveal how a young gift planner moved beyond the transactional to the transformative and unlocked Buster's passion and wealth.
Speaker: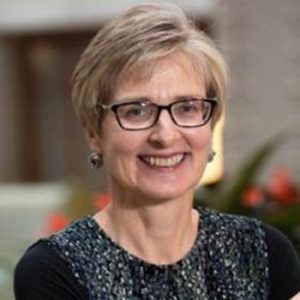 Barbara Yeager
Director of Education
National Association of Charitable Gift Planners
A 25-year veteran of the National Association of Charitable Gift Planners, Barbara takes on several leadership roles. Through CGP's Leadership Institute, she helps members advance the art and science of philanthropy, working side by side with volunteers to shape standards and best practices for the gift planning community.
Barbara manages education and networking programs for the annual CGP Conference, and is an active force in CGP's metrics and counting task forces.
Known for her research skills, Barbara continues to advance her credentials in the gift planning field. In 2015, she earned the Chartered Advisor in Philanthropy credential from The American College, and she works with the college to provide CAP curriculum resources and programs that foster collaboration between nonprofit and for-profit advisors.
Before joining the CGP staff, Barbara worked as a public librarian and as a technical writer and systems analyst. She is a member of the board of CGP Indiana Chapter and the planned giving advisory committee of the Carter Center.
Barbara earned a master's degree in library and information science from Kent State University, where she also earned a bachelor's degree in English, summa cum laude, and was inducted into Phi Beta Kappa. In her community, she is a Girl Scout volunteer and a costumer for community theater groups.
Jim Friedman, Director, Planned Giving & Endowments, Jewish Federation of Cincinnati
WHAT: Conversation & Coffee
WHEN: Wednesday, April 21, 2021
TIME:  1:00 – 2:30 p.m.  (ET) – Program 
LOCATION:  Zoom Meeting
WHO: GCPGC members and guests
Cost:  Free for all attendees, thanks to our sponsor, The Fifth Third Foundation. 
Bring a colleague or board member to learn what the GCPGC is about…
If you do not receive an email confirmation of RSVP, please call 513-554-3071 to confirm your RSVP and report that the automatic response mechanism did not work for your e-mail.
Members of the 2021 Conversation & Coffee Committee are Amy Cheney of Crayons to Computers, Mindy Hammer of the Free Store Food Bank, Jeff Lydenberg of PG Calc and Conrad Theide of Cincinnati Public Radio. For more information on upcoming Conversations and Coffee programs, please visit the Greater Cincinnati Planned Giving Council website at http://www.gcpgc.org.
MARK YOUR CALENDAR: Conversation and Coffee is hosted, typically, the 3rd Wednesday of each month.