September Conversation & Coffee
Topic: Professional Advisors Share "What We're Hearing"
September 21st, 2022, 7:30 am - 9:00 am
Greater Cincinnati Foundation Directions
Register by September 20th, 2022
FREE
TOPIC: Professional Advisors Share "What We're Hearing"
Join us to hear from three local professional advisors who will share what they are hearing related to a range of topics including the effects of the economy, the staffing crunch, opportunities for charitable remainder trusts, and more! Learn from their perspectives about the effect these subjects are having on nonprofits, ask questions and share your thoughts, too!
PANELISTS: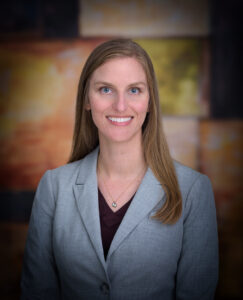 Rachael Cruse, CPA
Senior Manager
Barnes Dennig
Rachael has in-depth experience providing assurance services, business insights and best practices to her clients.  She primarily serves not-for-profit organizations and has a broad range of accounting and auditing experience.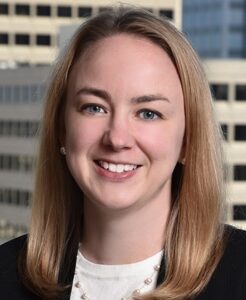 Megan Okun
Partner
Taft
Megan focuses her practice on counseling nonprofit and tax-exempt organizations and on estate planning for high net-worth families. She offers counsel on tax issues, as well as business succession planning and estate administration. Megan also helps nonprofit and tax-exempt organizations navigate all tax and governance aspects of their organizations and operations.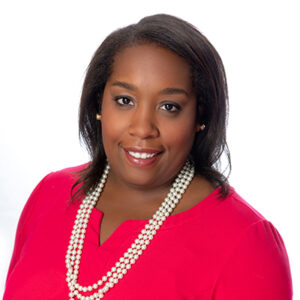 Aliya Riddle, CFA
Wealth Advisor
Bartlett Wealth Management
Aliya focuses on investment management for foundations, endowments and other non-profit organizations along with individuals and families.
MODERATOR:
Amy Cheney, President & CEO, Crayons to Computers
WHAT: Conversation & Coffee
WHEN: Wednesday, September 21, 2022
TIME: 7:30 AM Networking & Coffee; 8:00 AM Presentation
LOCATION:  Greater Cincinnati Foundation, 720 E. Pete Rose Way, Suite 120, Cincinnati, OH 45202
WHO: GCPGC members and guests
Cost:  Free for all attendees, thanks to our sponsor, The Fifth Third Foundation. 
Bring a colleague or board member to learn what the GCPGC is about…
If you do not receive an email confirmation of RSVP, please call 513-554-3071 to confirm your RSVP and report that the automatic response mechanism did not work for your e-mail.
Members of the 2022 Conversation & Coffee Committee are Amy Cheney of Crayons to Computers, Jeff Lydenberg of PG Calc and Conrad Thiede of Cincinnati Public Radio. For more information on upcoming Conversations and Coffee programs, please visit the Greater Cincinnati Planned Giving Council website at http://www.gcpgc.org.
MARK YOUR CALENDAR: Conversation and Coffee is hosted, typically, the 3rd Wednesday of each month.