Conversation & Coffee - Wednesday, October 18, 2023
Topic: QCDs and CGAs: Stuff you may not know...
October 18th, 2023, 1:00 pm - 2:00 pm
Zoom Meetings
Register by October 17th, 2023
FREE
TOPIC: QCDs and CGAs: Stuff you may not know…

Kara Morin, PG Calc's Director of Client Services, provides in-depth analysis of the requirements and limitations that apply to the changes in the law permitting funding life income gifts with Qualified Charitable Distributions (QCDs).  The Legacy IRA Act (also known as the Secure Act 2.0) passed into law at the end of 2022. She reviews other changes in the law that affect the size and timing of some QCD gifts.
PRESENTER: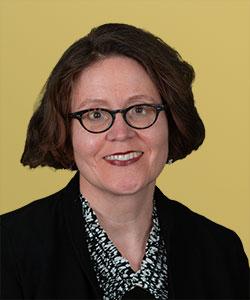 Kara Morin
Director of Client Services
PG Calc
Kara leads PG Calc's Client Services group, which supports our clients with all aspects of their planned giving needs. Prior to joining PG Calc in 2022, Kara worked at Harvard University, first in alumni relations, and then for 20 years in University Planned Giving. There she oversaw gift operations, trained officers in planned giving, provided consultations on complex gift packages, and maintained a small fundraising portfolio.
Kara received her B.A. from Smith College and her M.F.A. in Playwriting from the University of Washington. Her plays have been published in China, broadcast in New Zealand, and produced in the U.S.
WHAT: Conversation & Coffee
WHEN: Wednesday, October 18, 2023
TIME: 1:00 AM -2:00 PM EDT
LOCATION:  Zoom Meeting
WHO: GCPGC members and guests
Cost:  Free for all attendees, thanks to our sponsor, The Fifth Third Foundation. 
Bring a colleague or board member to learn what the GCPGC is about…
If you do not receive an email confirmation of RSVP, please call 513-554-3071 to confirm your RSVP and report that the automatic response mechanism did not work for your e-mail.
Members of the 2023 Conversation & Coffee Committee are Amy Cheney of Crayons to Computers, Jeff Lydenberg of PG Calc and Conrad Thiede of Cincinnati Public Radio. For more information on upcoming Conversations and Coffee programs, please visit the Greater Cincinnati Planned Giving Council website at http://www.gcpgc.org.
MARK YOUR CALENDAR: Conversation and Coffee is hosted, typically, the 3rd Wednesday of each month.