July Conversation & Coffee
Topic: The Impact of Diversity on High Performing Teams
July 21st, 2021, 1:00 pm - 2:00 pm
Zoom Meeting
Register by July 20th, 2021
FREE
TOPIC: The Impact of Diversity on High Performing Teams
The business case for diversity is as compelling as the moral imperative—research clearly shows that diverse teams create smarter and more innovative work. The challenge for both managers and team members is to chart a more accessible career path for charitable gift planners so that people of all backgrounds can flourish. In this session, you'll learn to recognize and change attitudes and actions that undermine collaboration. Then you'll discover ways to create a sense of psychological safety and trust within the team. Our goal is to turn the buzzwords "diversity," "equity" and "inclusion" into practical operating principles, so that we can unleash the full potential of individuals and the team.
Review research that shows how diversity impacts organizational performance.
Identify specific behaviors that encourage or discourage expression of diverse viewpoints in the workplace.
For managers, implement best practices that increase retention and foster career progression.
For team members, navigate your career toward increased creativity and collaboration.
Speakers: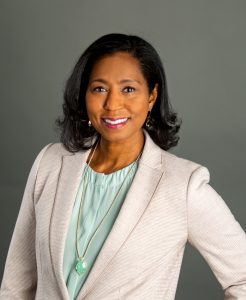 Kelli Smith, CFRE
Chief Development & Engagement Officer, John Ball Zoo
Kelli Smith's career in philanthropy spans more than two decades in health care and academia, serving in organizations whose missions closely align with her own passions to serve and invest in the needs of the community, and to grow professionally and personally. Kelli is the Chief Development and Engagement Officer at John Ball Zoo, building relationships to deepen knowledge of the conservation of wildlife and wild places, and uniting the community through education, culture, and the creation of transformational legacy.
Kelli is the Chair-elect of National Board of Charitable Gift Planners and serves on the Awards Committee and the Diversity, Equity and Inclusion Task Force. She is active in her community serving on the boards of East Grand Rapids Schools Foundation and Children's Advocacy Center of Kent County. Kelli holds a master's degree in Health Services Administration and is pursuing a Chartered Advisor of Philanthropy (CAP) certification.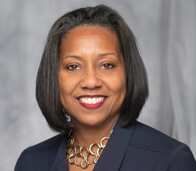 Trina Olidge, JD
Director of Gift Planning, Georgia Tech
Trina S. Olidge brings depth and understanding to a changing academic landscape with nearly 20 years of experience in both public and private institutions, including minority serving and large research organizations. In her current role as director of gift planning at Georgia Institute of Technology, she educates donors on charitable gift planning vehicles and tax strategies to help achieve their philanthropic goals. Trina came to Georgia Tech from Georgia State University, where she was senior director of development for the College of Arts and Sciences. Previously, she served as assistant vice president at Morehouse School of Medicine, and has held major gifts positions in both law and independent schools. Her career in higher education began at Tulane Law School as assistant dean of external affairs & diversity. She has also worked in industry as an investment analyst with Goldman Sachs and G.E. Capital, before returning to Atlanta to join a boutique international consulting firm following law school. Trina earned a bachelor's degree in finance from Howard University and a juris doctor from the University of Georgia School of Law. She serves on the DEI task force of the National Association of Charitable Gift Planners and chairs the Advocacy, Policy & Ethics Committee for the local chapter of Association of Fundraising Professionals. Trina loves to travel and spend time with her husband and two teenage children in Atlanta. Inspired by the example of her parents, she brings authentic passion and commitment to the pursuit of excellence in education.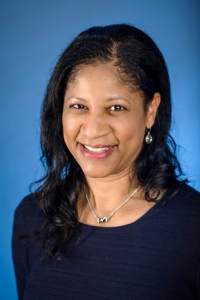 Aquanetta Betts, J.D., CAP®
Senior Executive Director of Planned Giving, World Vision
Aquanetta Betts is the Senior Executive Director of Planned Giving for World Vision for the eastern region of the U.S. She was drawn by the opportunity to join a team that helps people make an important impact for the most vulnerable children around the world.
Prior to joining World Vision, Aquanetta worked for 11 years as an estate planning attorney, helping clients draft planned giving and estate agreements that reflected their charitable intent. Her practice was focused on wills, trusts, and estates.
Aquanetta earned a bachelor's degree from Florida International University, and a law degree from Nova Southeastern University's Shepard Broad College of Law. She also holds designations as an Accredited Estate Planner® and a Chartered Advisor in Philanthropy®.
Aquanetta is a member of the National Bar Association, and the District of Columbia and Maryland Bar Associations. She is a member of the National Association of Charitable Gift Planners – Diversity, Equity, and Inclusion Taskforce, and currently serves as President of the Chesapeake Planned Giving Council.
WHAT: Conversation & Coffee
WHEN: Wednesday, July 21, 2021
TIME:  1:00 – 2:00 p.m.  (ET) – Program 
LOCATION:  Zoom Meeting
WHO: GCPGC members and guests
Cost:  Free for all attendees, thanks to our sponsor, The Fifth Third Foundation. 
Bring a colleague or board member to learn what the GCPGC is about…
If you do not receive an email confirmation of RSVP, please call 513-554-3071 to confirm your RSVP and report that the automatic response mechanism did not work for your e-mail.
Members of the 2021 Conversation & Coffee Committee are Amy Cheney of Crayons to Computers, Mindy Hammer of the Free Store Food Bank, Jeff Lydenberg of PG Calc and Conrad Theide of Cincinnati Public Radio. For more information on upcoming Conversations and Coffee programs, please visit the Greater Cincinnati Planned Giving Council website at http://www.gcpgc.org.
MARK YOUR CALENDAR: Conversation and Coffee is hosted, typically, the 3rd Wednesday of each month.
Tickets are no longer available.