Topic: Measuring What Matters: Creating Standard Performance Metrics for Charitable Gift Planners
Speaker: Joseph O. Bull, Assistant Vice President at Carnegie Mellon University
September 19th, 2018, 7:30 am - 9:00 am
Cincinnati Playhouse in the Park Directions
Register by September 18th, 2018
FREE
TOPIC: Measuring What Matters: Creating Standard Performance Metrics for Charitable Gift Planners
The Chair of CGP's national Metrics Task Force brings an update on the challenging process of measuring the performance of gift planners and planned giving programs. We know that many gift planners consider their metrics to be counterproductive, incentivizing the wrong behavior and imposing a short-term view on a long-term process. CGP is working with the national Fundraising Effectiveness Project to develop an alternative that offers large and small organizations a realistic way to understand how individual performance contributes to overall fundraising results. In this program, you'll learn the current thinking about key performance metrics, and see how those numbers might be used to generate information that helps managers understand the importance of gift planners' work.
SPEAKER: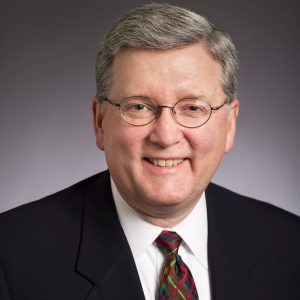 Joseph O. Bull is Assistant Vice President of Development at Carnegie Mellon University. Prior to this appointment, he served CMU as Executive Director of Gift Planning, the Columbus Zoo and Aquarium as Senior Vice President for Community Engagement, and the Worldwide Office of The Nature Conservancy as Senior Philanthropy Officer for Global Priorities.  Joe also provided 16 years of service to his alma mater, The Ohio State University, primarily as Director of Planned Giving. With 33 years of experience in the philanthropic arena, he began his career as Assistant Director of Planned Giving at Duke University and as Director of Gift Planning and Assistant University Counsel at North Carolina State University. He was the 2005 Chair of the Board of the National Association of Charitable Gift Planners (a 10,000-member professional association) and is currently a member of the Board of Directors of the American Council on Gift Annuities. Additionally, he was a member of the Editorial Advisory Board for the national monthly newsletter Planned Giving Today for 15 years as well as a member of the Editorial Board of the web-based Planned Giving Design Center. Joe has served as a faculty member for the College of William and Mary's National Planned Giving Institute, and he is past President of the Central Ohio and North Carolina Planned Giving Councils. He is admitted to the Ohio and North Carolina bars.
WHAT: Conversation & Coffee
WHEN: Wednesday, September 19, 2018
TIME: 7:30-9:00 a.m. 
WHERE: Cincinnati Playhouse in the Park, 962 Mt. Adams Cir., Cincinnati, Ohio 45202 Directions
WHO: GCPGC members and guests
Cost:  Free for all attendees, thanks to our sponsor, The Fifth Third Foundation. 
Bring a colleague or board member to learn what the GCPGC is about…
If you do not receive an email confirmation of RSVP, please call 513-554-3071 to confirm your RSVP and report that the automatic response mechanism did not work for your e-mail.
Members of the 2018 Conversation and Coffee Committee are Mindy Hammer of the Freestore Food Bank, Jeff Lydenberg of PG Calc and Conrad Theide of Cincinnati Public Radio. For more information on upcoming Conversations and Coffee programs, please visit the Greater Cincinnati Planned Giving Council website at http://www.gcpgc.org.
MARK YOUR CALENDAR: Conversation and Coffee is hosted at the Playhouse in the Park and is always the 3rd Wednesday morning of each month.
Tickets are no longer available.